Welcome to WordPress. This is your first post. Edit or delete it, then start writing!
Tweets
Interested in attending the Bridging International Activity and Related Research into the Twilight Zone (BIARRITZ) Workshop? Send your CV and letter of interest by 1/31 to adrian.martin@noc.ac.uk http://ow.ly/wdUK30nucLx
Recently finished a PhD in Ocean Colour? Great career opportunity at @ESA_EO: PostDoc for Ocean Colour and Carbon Cycle Science. Deadline 12 November 2018.

https://career2.successfactors.eu/career?career%5fns=job%5flisting&company=esa&navBarLevel=JOB%5fSEARCH&rcm%5fsite%5flocale=en%5fGB&career_job_req_id=8361&selected_lang=en_GB&jobAlertController_jobAlertId=&jobAlertController_jobAlertName=&_s.crb=zcCk2GZQXIN%2bmuGP6OiHncWMNwA%3d

@NASAOcean @CoastObsProject @CopernicusEU @eumetsat @OceanOpticsConf @globolakes @lochs_stiruni
Safe travels, denizens of #OceanOptics... if you are still around, enjoy well deserved time off - science presented this week at the conference was amazing. We ❤ #Dubrovnik, and see you in Norfolk, USA in two years.
(Photo by @NASAOcean Amir)
Twitter feed video.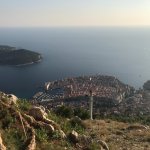 Load More...