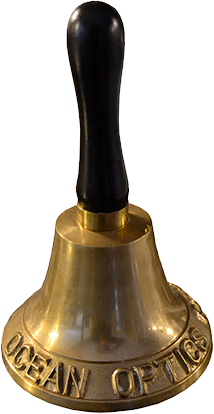 Based on popular vote by the delegates attending Ocean Optics XXV,
convened in Quy Nhon, Binh Dinh, Vietnam, October 2–7, 2022,  
Pauline Martinot
was awarded Best Speaker for her presentation,
A NEW FLUORESCENCE SENSOR FOR IN SITU MEASUREMENTS OF DISSOLVED BLACK CARBON DERIVED FROM MARITIME TRAFFIC
The high scientific quality and engaging conveyance of the information
presented contributed to the overall success of the conference.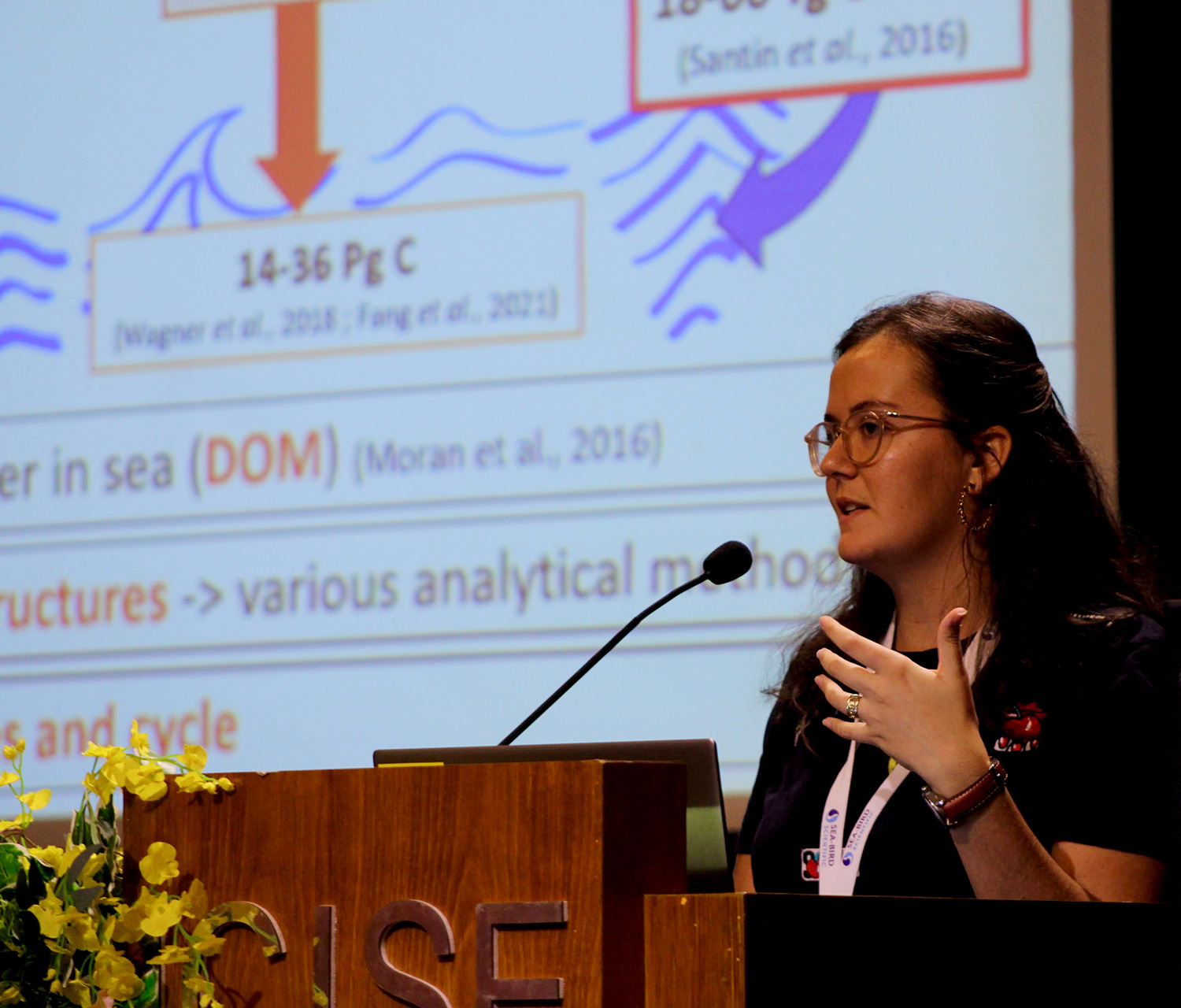 ABSTRACT. Annual emissions of soot from maritime traffic to the atmosphere amount to 1.5 milion metric tons. These soot particles, also called Black carbon referring to their optical properties, are emitted during incomplete combustion processes. Black carbon reaches the marine environment where it partially dissolves and contributes to marine dissolved organic matter (DOM). It is now recognized that dissolved Black carbon (DBC) from natural and anthropogenic sources represents a significant and photoreactive fraction of the oceanic DOM pool, affecting carbon fluxes at global scale. Within the framework of the EU MarTERA MATE project, our objective was to develop a new submersible fluorescence sensor for in situ measurments of maritime traffic-derived DBC in marine waters. A joint laboratory study allowed the characterization of optical properties (EEMs/PARAFAC, UV/Vis absorption) and molecular compositions (via ultrahigh-resolution mass spectrometry analyses and benzene polycarboxylic acid quantification) of water-soluble fractions of soot from different origins (standard diesel particulate matter, ship soot, urban dust). This study has led to a better understanding of the optical capacity of DBC material, the location of its fluorescence spectral domain within the natural DOM, and the targeting of excitation/emission wavelength pairs for in situ detection. The construction of the sensor was finalized in August 2021, and a laboratory calibration was followed by a series of in situ measurements along with the collection of seawater samples in the Bay of Marseille in April and May 2022. Our first results show that the DBC sensor is suited to detect maritime traffic-derived soot in marine waters.
*Pauline Martinot, Mediterranean Institute of Oceanography, 0000-0002-0400-9665
Catherine Guigue, CNRS, MIO
Léa Guyomarc'h, IRD, MIO
Xavier Mari, IRD
Nguyen Hoang Anh Chu, USTH
Cam Tu Vu, USTH
O. Würl, University of Oldenburg
S. Emig, University of Oldenburg
Lea Boettcher, ICBM, University of Oldenburg
Thi Hong Nhung Dang, ICBM, University of Oldenburg
Jutta Niggemann, ICBM, University of Oldenburg
Thorsten Dittmar, ICBM, University of Oldenburg
Marc Tedetti, IRD, MIO
LOOKING FOR
OCEAN OPTICS XXV?
Find it here.