WELCOME
We warmly invite you to be a part of Ocean Optics XXV, the leading international conference on hydrologic optics. The conference planning committee is delighted to offer your organization the opportunity to participate as a Conference Sponsor and/or Exhibitor. Details regarding opportunities are available in the Sponsor and Exhibitor Prospectus.
The biennial Ocean Optics Conference attracts a diverse audience of active practitioners, including oceanographers, marine ecologists, limnologists, optical engineers, marine resource managers, Earth observation scientists, and policy professionals from around the world.
Following the traditional Ocean Optics Conference format, the event will include invited plenary speakers, selected scientific oral presentations, and numerous poster presentations. In addition, community-wide discussions in the form of town halls, workshops, and short courses will be held.
Ocean Optics XXV will be convened in the Hilton Norfolk the Main in Norfolk, Virginia, USA. Norfolk, nestled at the mouth of the Chesapeake Bay, is a lively port city with a thriving arts and entertainment scene. A wide range culinary experiences are available on Granby Street's "restaurant row," which is within walking distance of the venue. The city also hosts a range of cultural attractions for all ages, including the Nauticus and Battleship Wisconsin Museum.
We look forward to seeing you in Norfolk in 2020.
– Hayley Evers-King & Blake Schaffer, Co-Chairs, Ocean Optics XXV
SPONSOR AND EXHIBITOR PROSPECTUS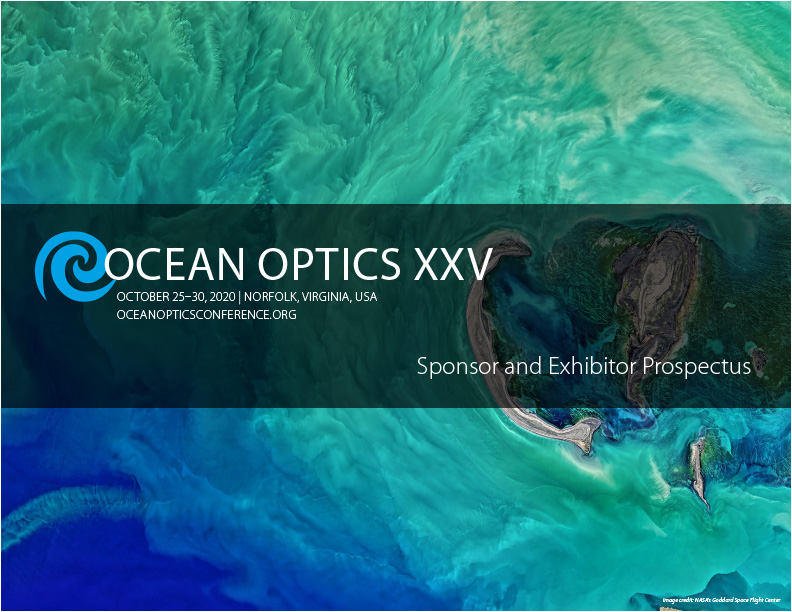 HIGHLIGHTS
• 25th Anniversary Conference
• Held in Norfolk, Virginia, USA
• October 25–30, 2020
• We attract 375+ Attendees
VENUE
Hilton Norfolk The Main hotel is situated within walking a of over 50 restaurants and is nine miles (15 km) from Norfolk International Airport.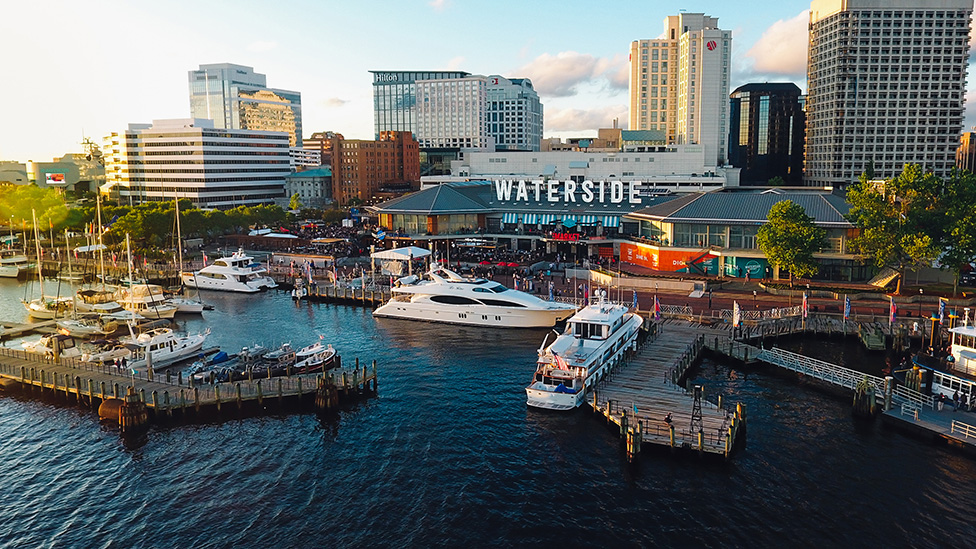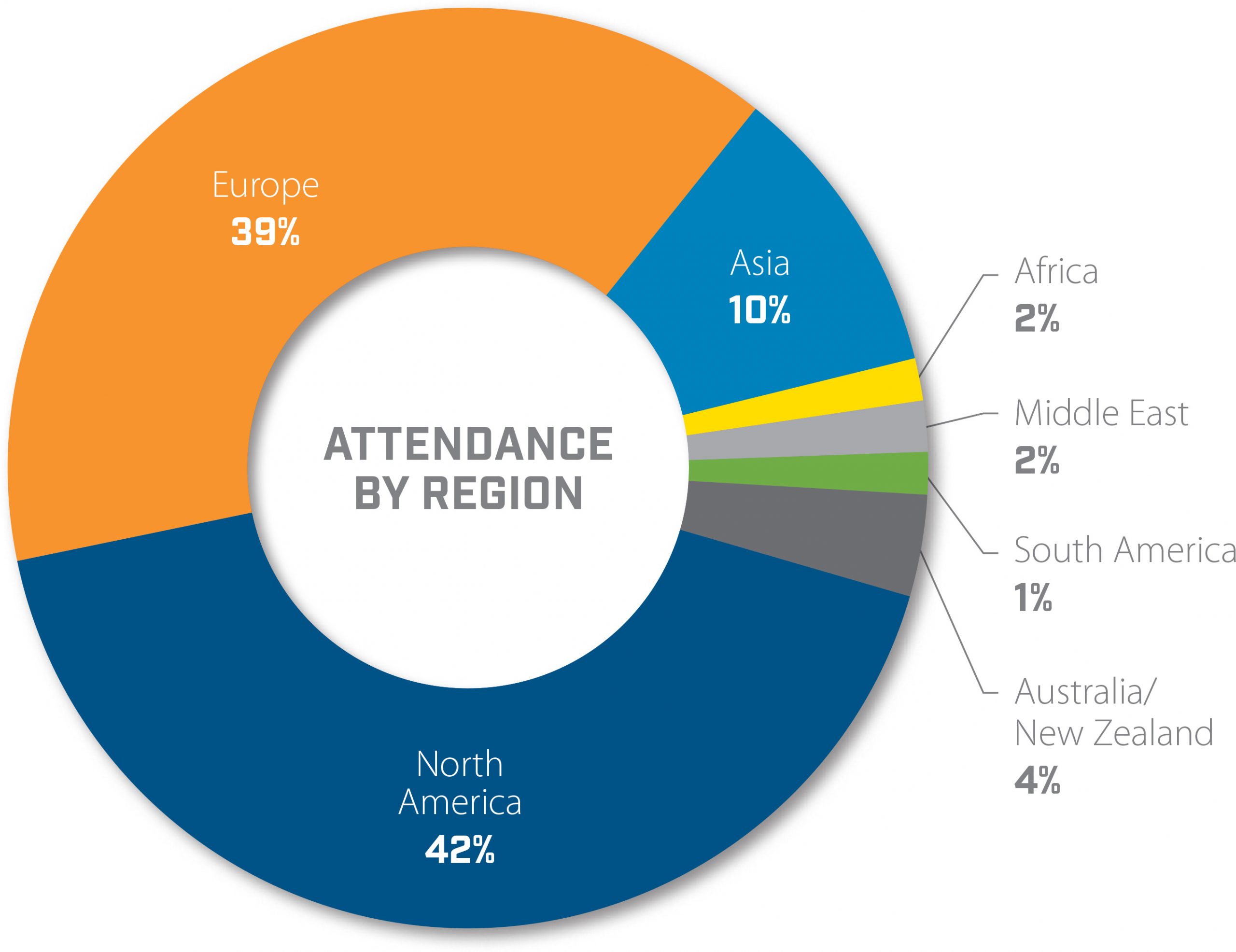 PROGRAM THEMES
In 2020, the Ocean Optics Conference celebrates its twenty-fifth installment. This niche event attracts a multidisciplinary audience who continue to innovate and apply the discipline of hydrologic optics to solve today's scientific challenges.
The Ocean Optics Conference covers a range of research themes, including (but not limited to):
• Radiative transfer and optical theory
• Instruments, techniques, and observational systems
• Remote sensing (passive and active)
• Autonomous airborne/underwater vehicles
• Phytoplankton ecology and biogeochemistry
• Sediment transport and water quality
• Environmental management applications
• Earth system science and global change
• Benthic processes
The conference typically attracts an international audience of 375+. This size allows exhibitors to easily network with conference participants and demonstrate their products and services.
Following the traditional Ocean Optics Conference format, participants will attend plenary presentations during the day and interact with colleagues during morning and afternoon coffee breaks, as well as during scientific poster sessions, all held in the exhibit/poster hall. Other opportunities for networking include social events such as the icebreaker reception and the awards banquet.
SECURE YOUR SPOT TODAY!
To determine availability and reserve exhibit and sponsorship options, please contact:
Jenny Ramarui
Conference Coordinator
+1 301-251-7708